This is my second Lily58 build
…and I have become exceedingly efficient at it still manage to screw up at least one thing every time I build a keyboard.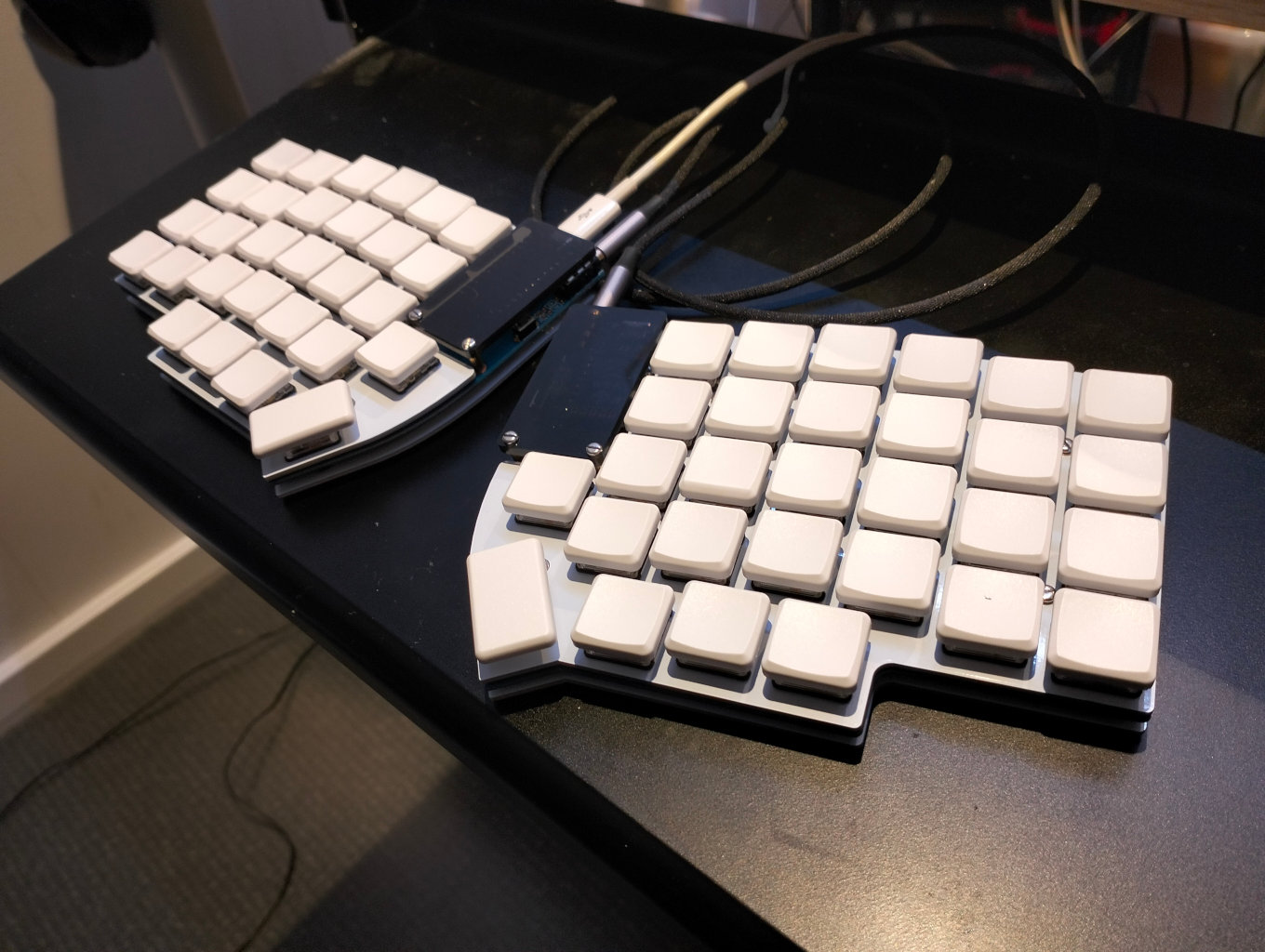 This time I spaced out and soldered the TRRS jack and reset switch on the wrong side on one half. Thankfully I managed to unsolder them without too much damage and swearing, although the TRRS was touch and go.
Isn't it beautiful though? Gotta say I'm really liking the white look. Not that there's much choice for Kailh choc keycaps.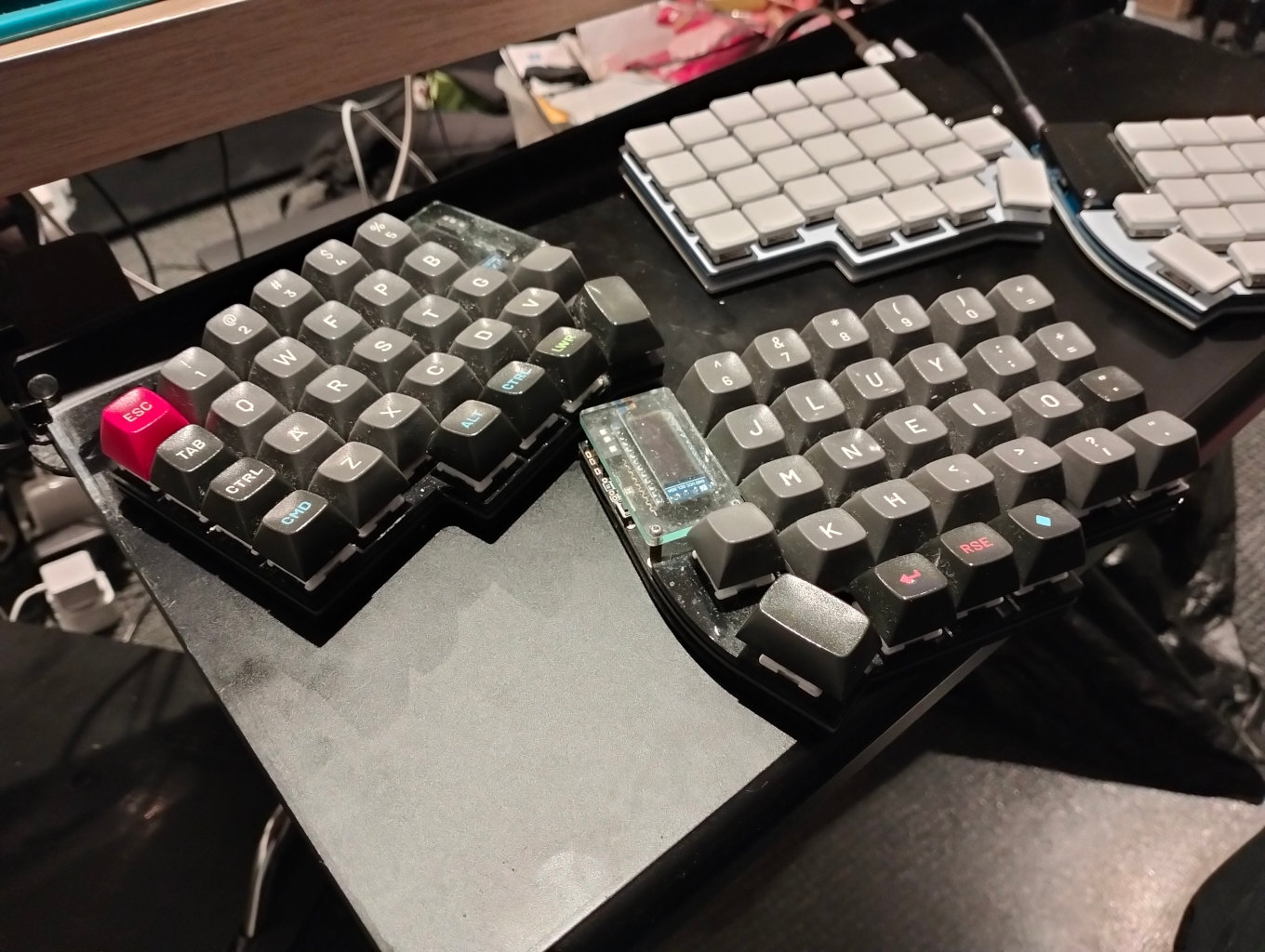 I've wanted to do a low profile build for a while because my main keyboard, while I love it, is a little on the chonky side for those rare occasions when I haul myself into an actual office. Oh and it turns out that I have just enough choc switches and keycaps left over for a Pinky3, which is a fascinating turn of events because another thing I've wanted for a while is a Corne (which was one of my earlier builds) but with juuuuust a couple more keys.
Anyway, thanks again to Little Keyboards who now have even more of my money.